---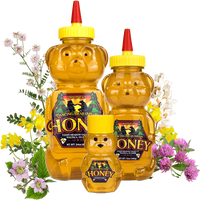 Varies with the season, a wonderful example of a local honey with diverse sources.
Floral sources include black locust, star thistle, bird's foot trefoil, crown vetch, clover, alfalfa and blackberry.
With mild floral overtones, it complements pears, peaches and warm muffins.
Our raw honey is never heated warmer than a beehive, and gently strained but never filtered.
Handled carefully every step of the way from our hives to you, preserving all the natural vitamins, minerals, amino acids, and enzymes.